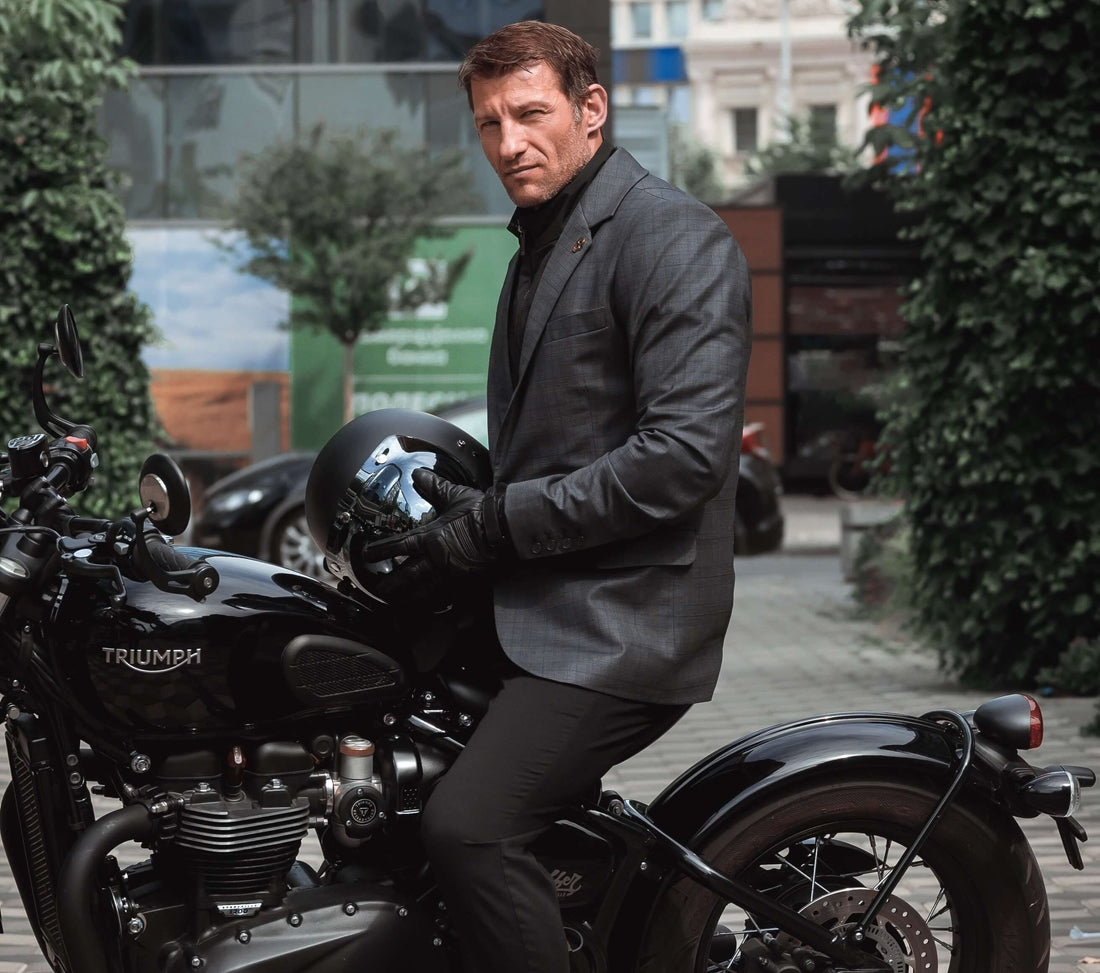 How To Stay Safe On A Motorcycle?
We all know pretty well what an experience riding a motorcycle is. But it is also as dangerous as it is exhilarating and thrilling. The number of victims of motorcycle accidents is growing by the year and according to some statistics, motorcyclists are over 30 times more likely to die in a traffic accident than people driving a car. It is therefore of paramount importance that we pay more attention to our safety while riding a motorcycle.
These are some of the most helpful tips when it comes to staying protected while riding:
Wear the right gear
Starting off with the most essential tip, you should always wear the appropriate riding gear. It doesn't matter if the weather is excellent or if you only plan to drive a short distance. Weather and road conditions can always change and you need to be appropriately prepared for facing those changes. The aforementioned gear includes a motorcycle helmet (preferably full face with a visor or goggles), a CE-Certified protective jacket and pants/jeans, ankle boots, and protective gloves. Besides protecting you from a potential fall off the bike, they will also help with dealing with the strong winds while riding.
Watch the weather
We mentioned the weather conditions above, but they are so important that they deserve a point of their own. Rain and especially ice and snow can be dangerous for all traffic participants. This is even truer for motorcycle riders, seeing as their bodies are exposed to the will of the sky. Not to mention that motorcycles have less traction and you have less visibility while riding. The best thing to do when the weather is bad is to wait it out and then enjoy riding with a drastically smaller risk for your health.
Never drink and ride
Driving under the influence (or DUI for short) is never a good decision. However, the risk is even greater when the vehicle in question is a motorcycle. The history of motorcycling fatalities is a poor one, and it is worth mentioning that a significant number of those fatalities were caused by impaired driving. So when you are preparing for a drinking night out, you have two choices. Either leave your bike at home or avoid alcoholic beverages at all costs. The same is true for any other substances.
Pay attention to the traffic
Using signals and maintaining your lane position is not only good driving etiquette, they are much more than that. The fast-paced traffic conditions require you to pay constant attention to the road signs, to the cars (and other vehicles) in front of you, and to watch out for wandering pedestrians. Simply following the traffic rules will ensure that you have a great riding experience in most cases.
Inspect your motorcycle
Our final tip is here to follow up on what was said above. Make sure to inspect your bike every time you plan on riding it. Check everything, from oil to fuel and from headlights to the handlebars. A simply broken turn signal can cause a wide array of problems in traffic. Remember, it is always better to be safe than sorry.