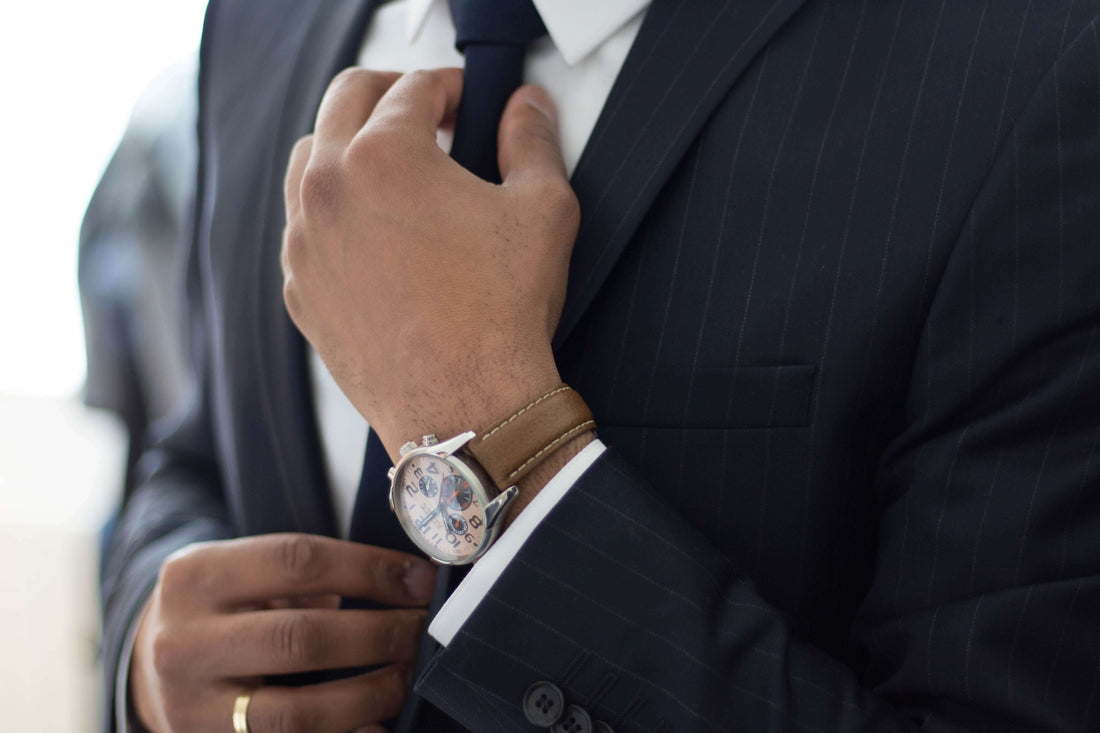 10 Fashion Essentials All Men Should Own This Fall
The Fall acts as a transition between the shirts that we wear all summer and the bulky clothing that we need for winter temperatures. It is therefore a complex period that isn't the easiest to dress for. However, some pieces of clothing are simply essential for looking good during autumn. These are our picks for the 10 fashion essentials you should own this fall:
Turtleneck
Also known as a polo neck or a skivvy, the turtleneck is an absolute must when it comes to Fall fashion. Different turtlenecks can be combined with basically any style of clothing. We recommend pairing one with an overcoat or with a coat if you are going for more of a casual look.
Lightweight Scarf
After months of great sunny weather, autumn brings its fair share of chilly days. There is no better way to protect your neck and look awesome at the same time, than by wearing a lightweight scarf. Depending on your jacket, you could wear one below or above its lapel, but make sure to combine it well with the rest of your outfit.
Leather Jacket
We don't even need to explain this one, but we will try. A leather jacket is a timeless classic that never loses its appeal. Furthermore, a high-quality one will age like fine wine and will look even better as time passes. This is one of the things that you mustn't cheap out on.
Blazer (Brummell Blazer)
A blazer is cool, but what's even cooler is the new Brummell Blazer V2. The elegant look of the Brummell Blazer makes it ideal for your all-day agenda. Not to mention that it is the first certified Blazer for motorcyclists. Besides looking stunning, it will also maximize the safety of the rider while on the road.
Buy Yours Now
Polo Shirt
Seeing as it is neither a T-shirt nor a dress shirt, but a combination of the two, the polo can be worn for a wide range of events. It is often mistakenly taken for a uniform since numerous companies offer it to their workers. While it certainly is common in the aforementioned areas of life, that doesn't make it any less fashionable.
Black Jeans
There aren't many pieces of clothing more versatile than black jeans. You can wear them with a polo, sneakers, a blazer, a shirt, and with a simple sweatshirt. The choice is yours. An honorable mention when talking about pants is chinos. You won't make a mistake with either one.
Leather Boots
One more classic on our list – leather boots. We just mentioned the black jeans and the chinos. It is only fair that we mention the appropriate footwear. The boots boast their traditional rugged look. Consequently, they should always be worn with either jeans or chinos and not for formal events.
Checked Shirt
The checked shirt is another all-year piece of clothing. The only thing you should consider when buying one is the material that it's been made out of. For the autumn and winter months, a flannel shirt is your best choice. That way it can double as a jacket.
Denim Jacket
Besides having the unique charm of denim clothing, the denim jacket is also extremely durable. It was made to last and it is one of the most iconic jackets of all time for a reason. Just like with the leather jacket, the more you wear this one, the more it will fit your body.
Watch
While there are a lot of accessories to choose from, a watch is a timeless one. Your best bet is to go with an analog watch whose colors will complement the rest of your accessories.
Your style is your way of showing the world who you are without having to speak at all. Seeing as Fall may very well be the best period of the year when it comes to fashion, now is your chance to shine.