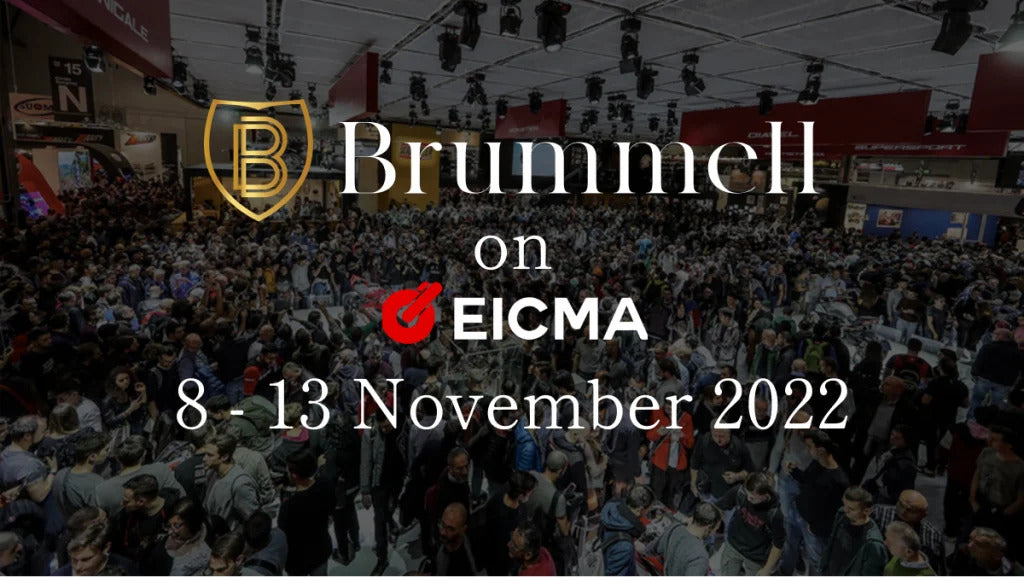 Visit Brummell On EICMA 2022
EICMA, also known as the Milan Motorcycle Shows, is an annual motorcycle trade show that is over 100 years old. It is considered to be the most important event of this type in the industry. Countless workshops, product presentations, and press conferences occur during the event days. Since its inception in 1914, EICMA has become the most visited show in the world by the number of exhibitors, visitors, and press.
We are happy to announce that Brummell will be a part of this year's EICMA. For the second year in a row, you will have the chance to visit our stand in Milan and see the innovation of Brummell for yourself. Last year, we welcomed a huge number of prominent guests, media representatives, and customers to our unique stand. Since then, we have worked to further enhance your experience and we are ready to show off our novelties coming with the new and improved Brummell Blazer V2.
By bringing fashion and motorcycles together, Brummell was born. We are trying to make the world a better place by creating a product that offers elegance, protection, and comfort, all at the same time. That is where the Brummell Blazer comes in. The world's first blazer for motorcyclists was created by riders, for riders. You now have the chance to see it for yourself.
The event is open to the general public from the 10th to the 13th of November. Meanwhile, the press (8-9th) and operators (9th) will have early access. Whether you are a long-time customer or a motorcycling enthusiast interested in our product, feel free to come! Visit us at B16 in HALL 11 and check out the groundbreaking Brummell Blazer V2.