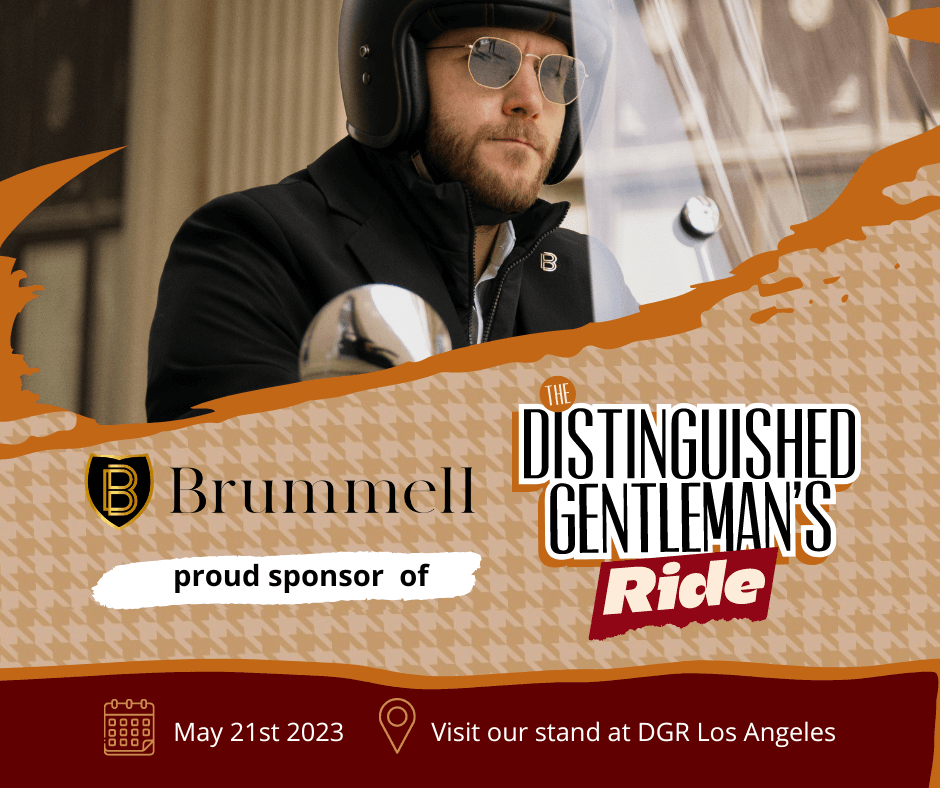 Brummell Proudly Sponsors the Distinguished Gentleman's Ride in Los Angeles
We are thrilled to announce that Brummell is a sponsor of the Distinguished Gentleman's Ride in Los Angeles for a third year in a row! As a company that specializes in designing and creating protective clothing that looks as stylish as it is functional, we are proud to be a part of this iconic event.
The Distinguished Gentleman's Ride is an annual charity event that takes place in cities all around the world. Its goal is to raise awareness and funds for prostate cancer research and men's mental health initiatives. The ride is a celebration of classic and vintage motorcycles and the culture that surrounds them. It encourages riders to dress up in their finest dapper attire and take to the streets in a display of unity and camaraderie.
At Brummell, we understand the importance of protection while riding. Our blazers are designed to provide CE-certified protection, all while looking elegant and stylish. Whether you're a seasoned rider or new to the world of motorcycles, the Brummell Blazer is the ideal piece of protective gear for the Gentleman's Ride.
Not only will the Brummell Blazer keep you looking sharp on the road, but it will also ensure your safety. With its advanced protective features, riders can rest easy knowing they have an added layer of protection against potential accidents.
We will have a tent set up at the ride in Los Angeles where riders can see the blazers in person, try them on, and learn more about how they can protect them while they ride.
Join us in supporting this important cause and ride together to make a positive impact in our community. The company cannot wait to see you there and show you firsthand the benefits of the Brummell Blazer.
Ride in style and safety for men's health, and make a difference with Brummell.